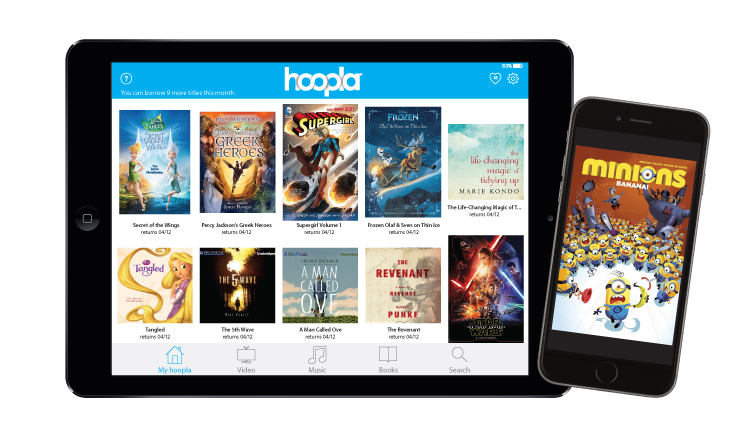 Teaneck residents with a valid library card can now download the free Hoopla Digital mobile app on their Android or iOS device or visit hoopladigital.com to begin enjoying thousands of titles from major Hollywood studios, record companies and book publishers. This digital content is available to borrow 24/7, for instant streaming or temporary downloading to smartphones, tablets, computers, and other mobile devices.
"We strive to provide materials and services that are responsive to the changing interests and needs of our community," Teaneck Public Library Director Allen McGinley said, "and hoopla will help the library meet the growing demand for books, movies, and music in digital streaming formats."
What makes hoopla unique from many other library services, is that Hoopla allows instant access to all content without waiting lists or holds. Teaneck residents can use Hoopla's mobile app to browse, checkout, and instantly download or stream albums, movies, or books.
Content can be downloaded and accessed later even without Internet access. Users can borrow up to 4 items per month with their library card.
In addition to accessing content with a computer or mobile device, Hoopla now has integration with Roku, Apple TV, Fire TV, and Amazon Alexa.
For more information, please visit teanecklibrary.org/hoopla-digital or contact the Teaneck Public Library at 201-837-4171.